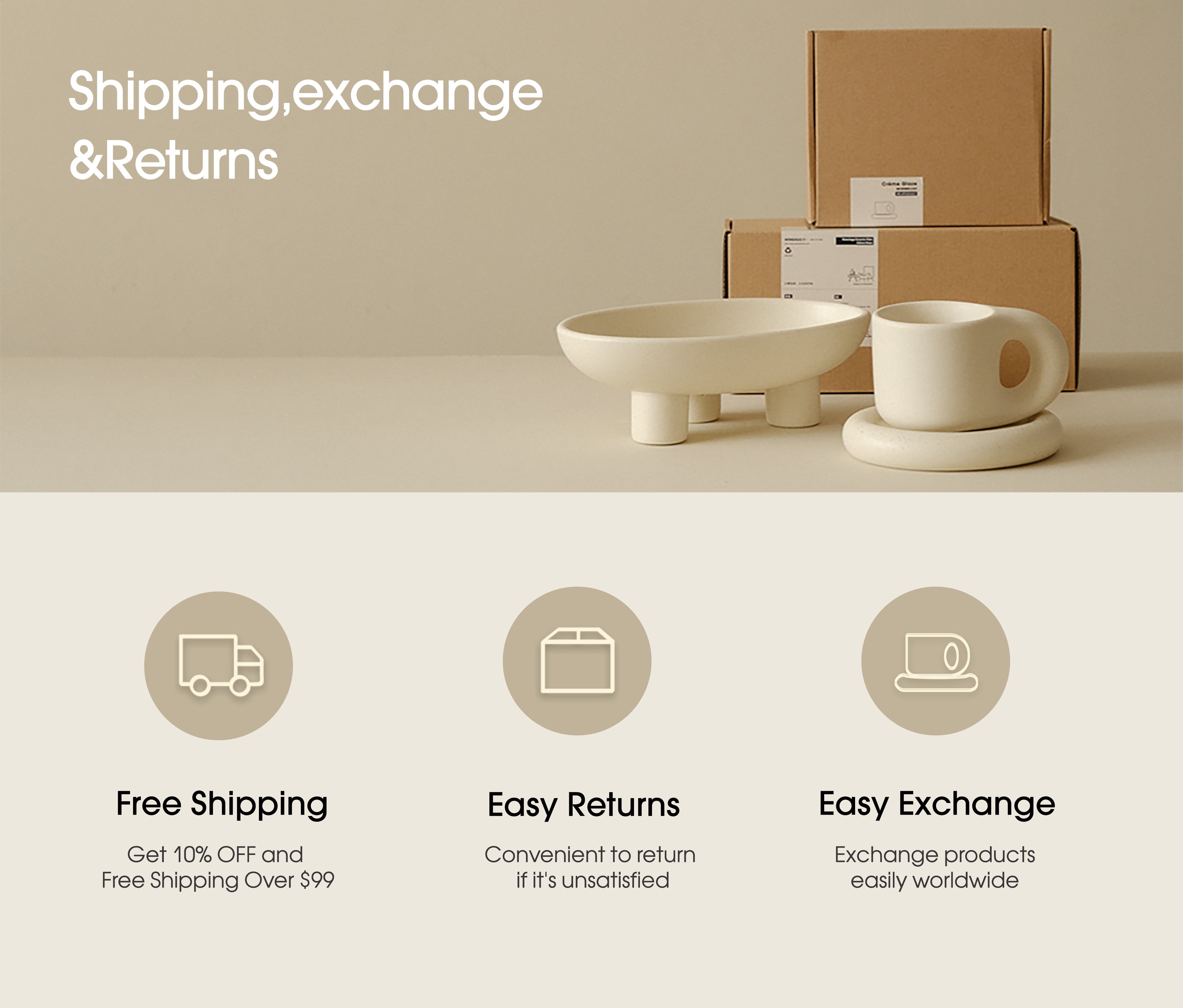 About Returns
If you are not completely satisfied with the products you shop at WENSHUO HOME, you can return a new or unused product within 30 days.
Cautions that ceramic products are fragile, please strengthen the outer packaging/retain the original packaging box when returning, and ensure that the product is entirely returned (including all product accessories and packaging materials) to obtain a full refund (excluding return shipping). The return shipping fee will be charged by the buyer.
Once the return is received and approved, the refund will be automatically returned to your original payment account, please check it in time.
About product damage/missing
If the product is damaged when you receive it, please contact us immediately for an evaluation, we are willing to help you, and you will receive a full refund after verification.
About Exchange
If you need an exchange, you can directly apply for a return (excluding the return shipping fee) and re-purchase a new item separately, in order to ensure faster receipt of the products.
About Shipping
We offer free shipping when order amount above $99 in most U.S. city and the following countries: Japan, Germany, France, Canada, United Kingdom, Macao, Hong Kong, Taiwan, Italy, Netherlands, Spain, Austria, Belgium, Denmark, Hungary, Israel, Luxembourg, Poland, Portugal, Sweden, Czechia, Slovakia, Slovenia, Chile, Indonesia, Malaysia, Singapore, South Korea, Thailand, Philippines For other countries which do not mention above will charge a shipping fee on a different rate, you can click on checkout to see the actual shipping fee for further detail. Orders will process and ship within 2-3 business days after purchases.
For U.S orders
Processing time:2-3 working days
Transit time:5-8 working days
For International Order
Processing time:2-3 working days
Transit time:10-15 working days